In any region, it's important to choose a roofing material that fits the local weather conditions.
At the same time, you need to weigh that in with other factors, such as cost, longevity and personal preferences.
In Tucson and the rest of Southern AZ, think about the extreme heat and monsoon conditions the roof will face.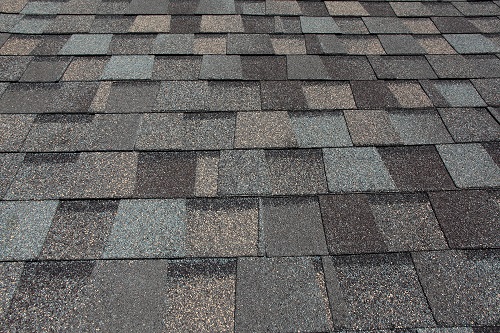 By choosing a roofing material that withstands these tough weather conditions, you can ensure a longer lasting roof and protection for your home.
Let's take a look at how asphalt shingle roofing can hold up in Arizona.
Shingle Roofing in Southern Arizona Weather Conditions
Asphalt shingles are a versatile roofing material that's able to handle a range of weather conditions.
For example, they can withstand heavy rains and moderate winds like those your home will face during monsoon season.
These shingles resist water, especially when they're used in a slope design, and they're fire-retardant.
You gain numerous additional benefits from these shingles.
They are attractive with many styles to choose from to create the perfect aesthetic for your home.
They're long-lasting, as they can hold up past their typical 10- to 30-year warranties.
Plus they are affordable and quick to install.
At the same time, asphalt shingle roofing has some cons.
While it could handle light and moderate winds during the monsoons, the shingles could blow off if the winds get stronger.
The constant sun can make the shingles curl or soften which affects the look and makes them more vulnerable to winds as well.
Overall, shingles are likely to struggle with the heat of the region.
These shingles might not last as long in weather that is hot and dry.
Contact Us For a Free Quote
The shingles absorb heat without encouraging airflow, so they can contribute to a hotter home.
The hot sun can also create discoloration.
Nonetheless, asphalt roofing is still common and popular in hot regions mostly because of its affordability and ease of installation.
Consult With Roofing Experts
If you're not sure which type of roof to install, it's a good idea to talk to a local roofing company that's accustomed to your local weather conditions.
Tony's Roofing can help you decide whether shingle roofing would be the right fit for your home, your budget and the Tucson weather.
We can also maintain and prevent damage to a shingle roof you already have.
Before the heat and monsoons of summer, have your roof assessed to make sure it's in its best condition to protect your home.
This is the time to fix damaged or missing shingles.
If you find shingles lying around, it's best to call a licensed roofing contractor as soon as you notice them to help prevent future damage.
In Tucson and the surroundings areas, Tony's Roofing can guide you with your shingle roofing questions and problems.
With over 10 years of experience, we know how to choose the best roof for area weather conditions and prepare for monsoon season.
We're also here to make sure your home is safe and to get the roof back in order if you experience storm damage.
Count on our family-owned and operated business to provide you with quality service and a quick response.
Contact us today for a free estimate. 520-308-2175.