Drip. Drip. Drip.
You're going about your everyday activities at home, waiting out a rainstorm, when suddenly you hear the telltale sound of water droplets hitting a hard surface.
It's not a faucet, and it's coming from inside.
That's the sound of water dripping through the ceiling.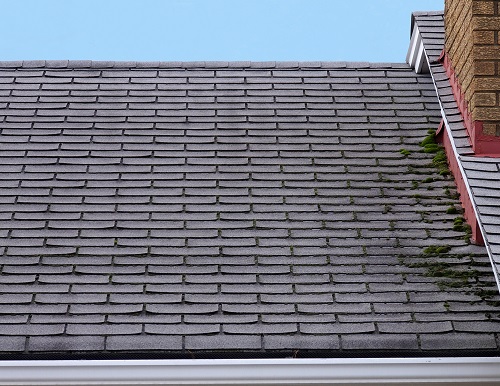 Oh no! That's not good. It can only mean one thing.
What do you do when you discover your roof is leaking?
Call Tony's Roofing.
We'll come out and take a look at the damage and give you an honest quote at no charge.
Tony and his crew have your best interests in mind, and they'll never try to sell you on a full roof replacement if a spot repair will do the trick.
They'll be upfront about what repairs are needed, and they'll let you know if a temporary fix will take care of the problem until you have the time and resources to have your roof replaced.
Most repairs can be completed in one day, and Tony's can do emergency repairs so the problem doesn't get worse while you're waiting for a repair crew.
Roof damage that's left unchecked can lead to a myriad of other problems below the roof, including black mold, drywall damage, wet insulation, electrical wiring shortages, and more.
Contact Us For a Free Quote
No matter what type of roof covering your home has, maintaining your roof and repairing roof damage is extremely important.
If your roof is worn, damaged, or leaking, don't wait to fix the problem.
Tony's Roofing can repair tile, shingle, flat, and metal roofing.
Tile roof? Tony's can repair common damage tile roofing can sustain, like cracked or loose tiles and flashing or fastener failures.
Damaged or missing roof shingles? Get that patch replaced.
If your flat roof membrane shows cracks, tears, patches, blisters, or wrinkles, it's time for repairs.
Metal roof dented or damaged? Tony's crew can quickly replace damaged metal panels and flashing.
Did you know that most insurance policies may cover part or all of the costs of roof repair or replacement?
Insurance companies consider roof damage a high priority when it comes to home repair.
Check your homeowner's policy to find out what kind of roof repair your insurance covers and how much your deductible is.
The repair itself may not cost as much as the deductible or it may be just a little higher.
Paying a little more for top quality work is certainly worth it, especially when it comes to your family's comfort, safety, and well-being.
Tony's Roofing is fully licensed, bonded, and insured.
Tony's has served Tucson and the surrounding area for more than 10 years, and they will match any quote by any other licensed contractor.
Don't wait to fix your leaky roof, replace windblown shingles, or repair other weather damage.
Call Tony's Roofing today for all your roofing questions and concerns.
You'll feel good knowing you're giving your home and your family the quality they deserve.
520-308-2175