When you need your roof replaced or repaired, you want a roofing contractor you can trust.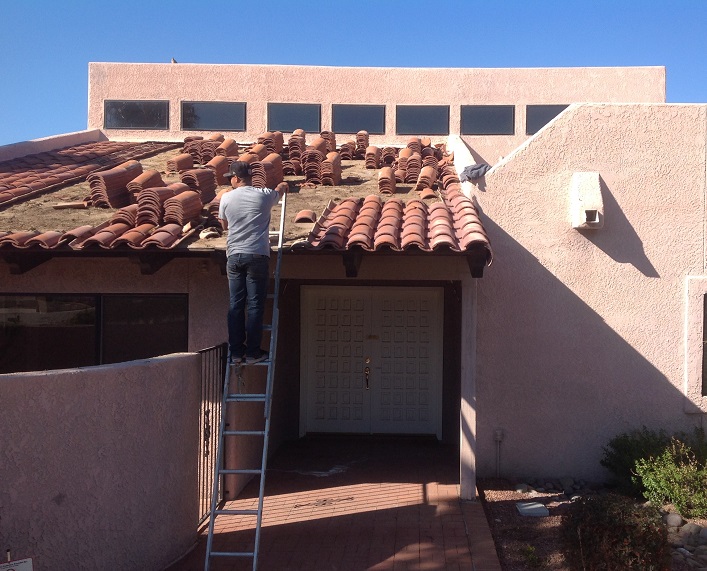 At Tony's Roofing, we quote by size not by zip code.
You will not pay a higher price just because of where you live.
In fact, we will match any Licensed Roofing Contractor's quote.
However, you may find that our quotes are better right off the bat.
We've seen a quote for $12,000 that really should have been $8,000.
Don't let that happen to you. Send us your quote to check out first.
Tony's roofing, LLC is a Family- owned and operated company.
We've been serving residential and commercial customers in the Marana and Tucson area since 2008.
Contact Us For a Free Quote
But that's not where our roofing experience began. Tony Sanchez grew up working with his dad building houses from the ground up.
He has always had a passion working in the construction since he was a young boy.
Even though he started his company at a young age he has experience working in building homes, doing roof's and making sure that the house's were built by code and passing inspection at a timely matter.
We are a licensed, bonded and insured roofing contractor in Tucson.
As a member of the Better Business Bureau we are proud to say we have an A+Rating.
We are proud to say we have not had any unresolved complaints.
When you choose Tony's Roofing LLC as your roofing contractor, you will receive the professional attention you deserve and quality workmanship you require and deserve.
Contact Tony's Roofing today to make sure you get the right roof at the right price.